Elemental Menu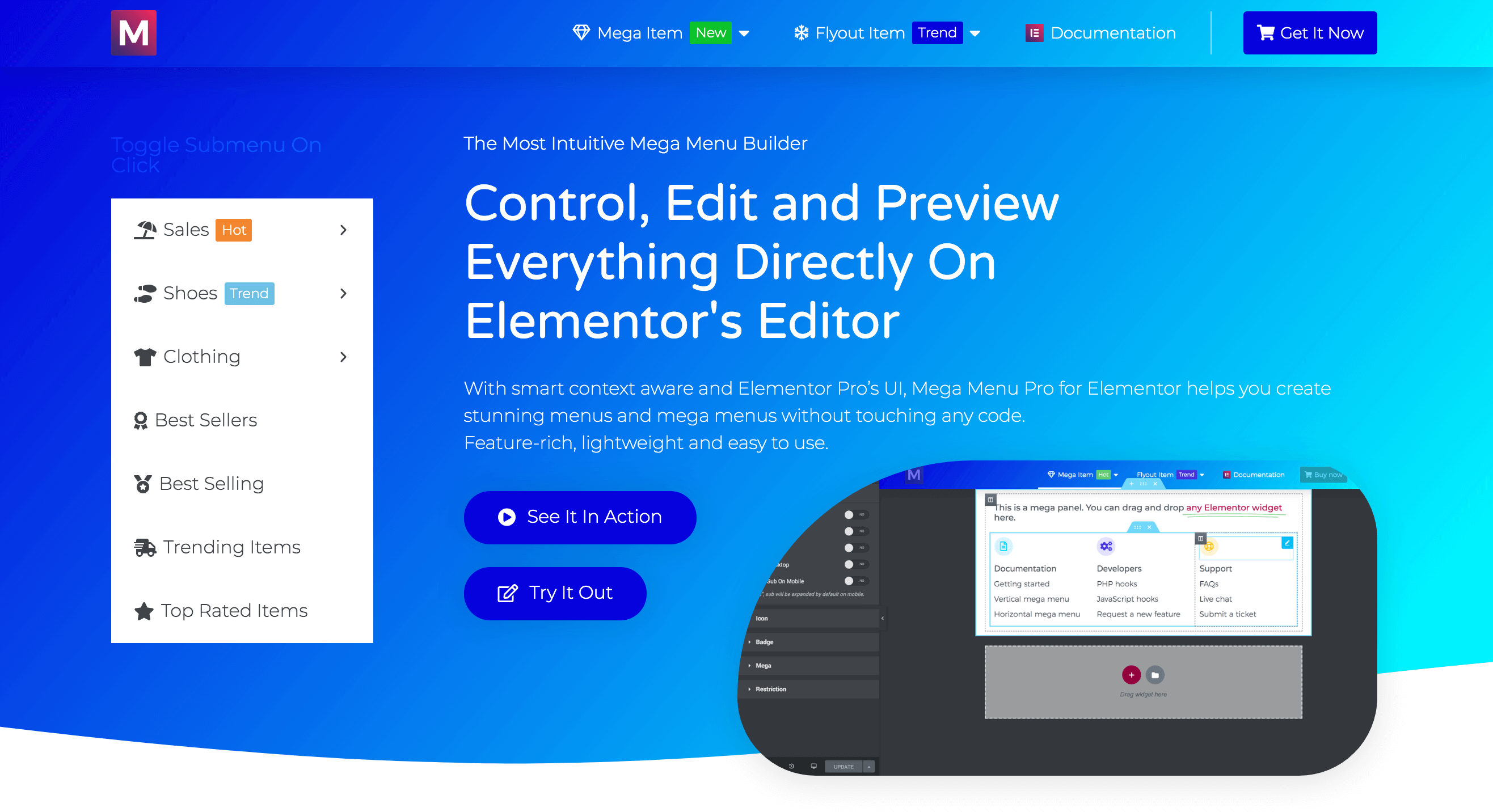 A smart, lightweight and intuitive mega menu builder for Elementor artisans.
Key Features
Intuitive – Easy to use with intuitive UI. Edit & preview everything directly on the Elementor editor.
RTL-Ready – RTL is ready for both frontend and backend.
Lightweight – Only about 13 KB of compressed CSS and JS. No third-party libraries.
Portable Data – You can import/export a menu item as an Elementor template to use later. Save your time!
Automatic Updates – Once licensed, the plugin will receive updates automatically.
Accessibility Ready – Support a wide range of assistive devices.
Smart Context-Aware – When editing a menu item, entire surrounding elements will be simulated to make everything truly live.
Flexible & Customizable – With tons of controls and layout options, you can customize everything however you want.
You may try it out to see how powerful it is!
Why Should You Choose Elemental Menu?
As an agency, we have used other popular menu addons for Elementor but none of them met our requirements. So we have created Elemental Menu to help with our high-end projects.
Super Fast
The fastest menu addon for Elementor you could find out there might be the Max Mega Menu plugin. Elemental Menu is even faster than it. If you use the Network tool on the Chrome DevTools, you will find out that assets' size of Elemental Menu is about 1/3 assets' size of the Max Mega Menu. With GZIP compression enabled, the size of all Elemetal Menu assets is around 13KB.
Besides lightweight assets, Elemental Menu also comes with a custom menu rendering mechanism and lazy loading to reduce the TTFB.
Super Intuitive
If you try the live menu editor on the preview page or watch the speeddesign video, you will find out that creating a stunning mega menu is super easy. No learning curve. With smart-context aware and live controls, you can get started building right away like a pro.
Super Flexible & Customizable
With hundreds of controls and unique layouts, it's up to your creativeness to create unparalleled menus:
Fullscreen Menu with Custom Animation
An accessible fullscreen menu is always the best choice for creative websites.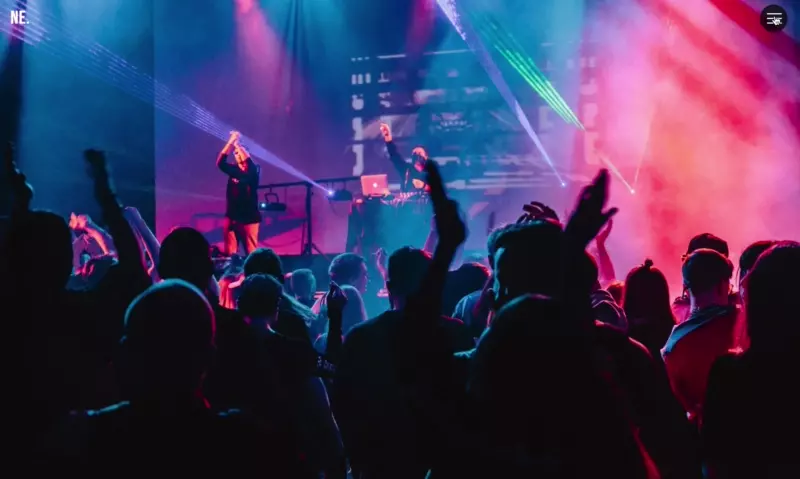 Animated Off-Canvas Menu
A simple but popular off-canvas menu. You can create this in minutes.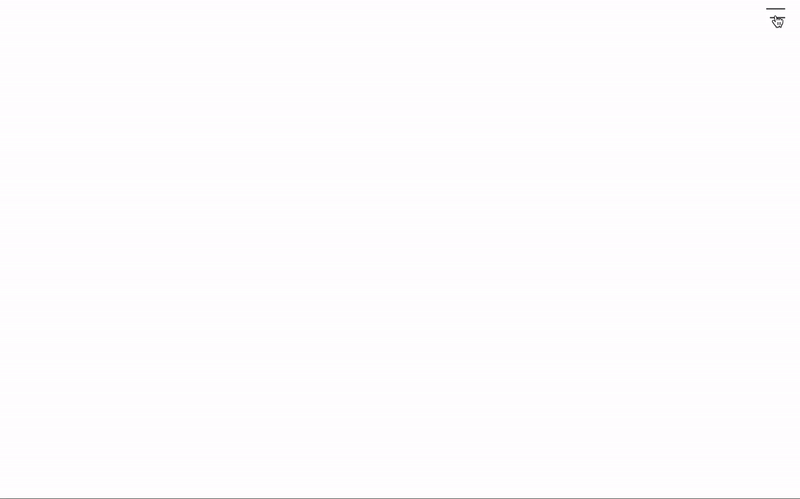 Paged Menu Layout
An off-canvas menu with sliding submenus and sticky top bar is just amazing for Mobile experience.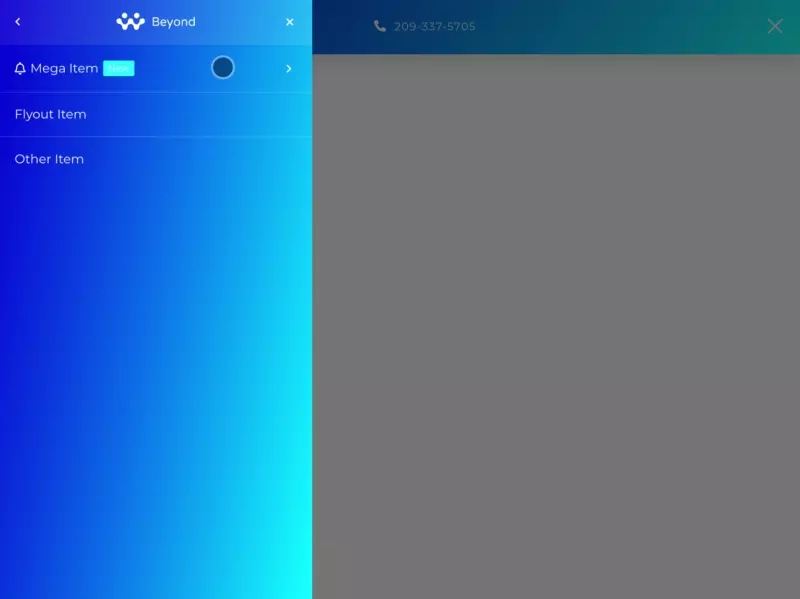 Stunning Submenu Animation
Elemental Menu comes with unparalleled submenu animations which will make your navigation menus more impressive.